Exciting Reality Show "Travel the Road" Returns to TBN Friday August 7th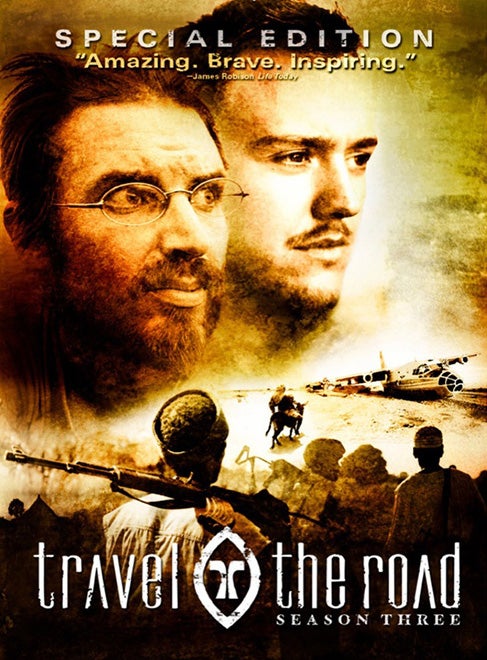 Travel the Road, the groundbreaking reality show that follows two seasoned missionaries in their gospel outreach to some of the world's most challenging and dangerous locales, returns to TBN, the world's most-watched faith-and-family network, Friday August 7th.
With its debut in 2003 Travel the Road documented the real-life adventures of young missionaries Tim Scott and Will Decker over 18-months, through 25 countries, and across 40,000 miles in a unique look into the world of frontline missions. Armed with nothing more than backpacks, their Bibles, and the command of Christ to "go into the world and preach the gospel to every creature," the duo dove into an exciting and often uncertain quest to share the salvation message with individuals, villages, and peoples in the far reaches of the earth.  
In the over ten years since, Scott and Decker have traveled to over 100 countries, taking TBN viewers to such locales as the diverse villages of Papua New Guinea, the radioactive ruins of Chernobyl, Ukraine, the deep and dangerous jungles of Colombia and Peru, the earthquake shattered nation of Haiti, the prehistoric jungles of Borneo, the snow covered mountains of Tibet, and the war zones of the Middle East — to name just a few!  
"Our mission at Travel the Road is to preach the gospel to all creation and encourage the church to be active in the Great Commission," Scott and Decker explained in a recent blog post. "We are convinced that God will accomplish great and mighty feats in the days ahead, no matter the distance or danger. We strive to preach the name of Jesus where it has never been heard before."
TBN Vice President Matthew Crouch said that Travel the Road represents the type of fresh, compelling programming that is engaging a new generation of TBN viewer. "We call it television with a purpose," he said. "And that purpose is to encourage, inspire, bring hope — and to motivate individuals and families to personally engage in the work of the gospel through praying, giving, and going!"
Check out the new season of Travel the Road on TBN. CLICK HERE for broadcast times.
Media Contact
Colby May
E-Mail: cr@tbn.org
Tel: 972-313-9500