Goliath Must Fall: TBN Premieres Powerful New Series From Bestselling Author Louie Giglio July 26th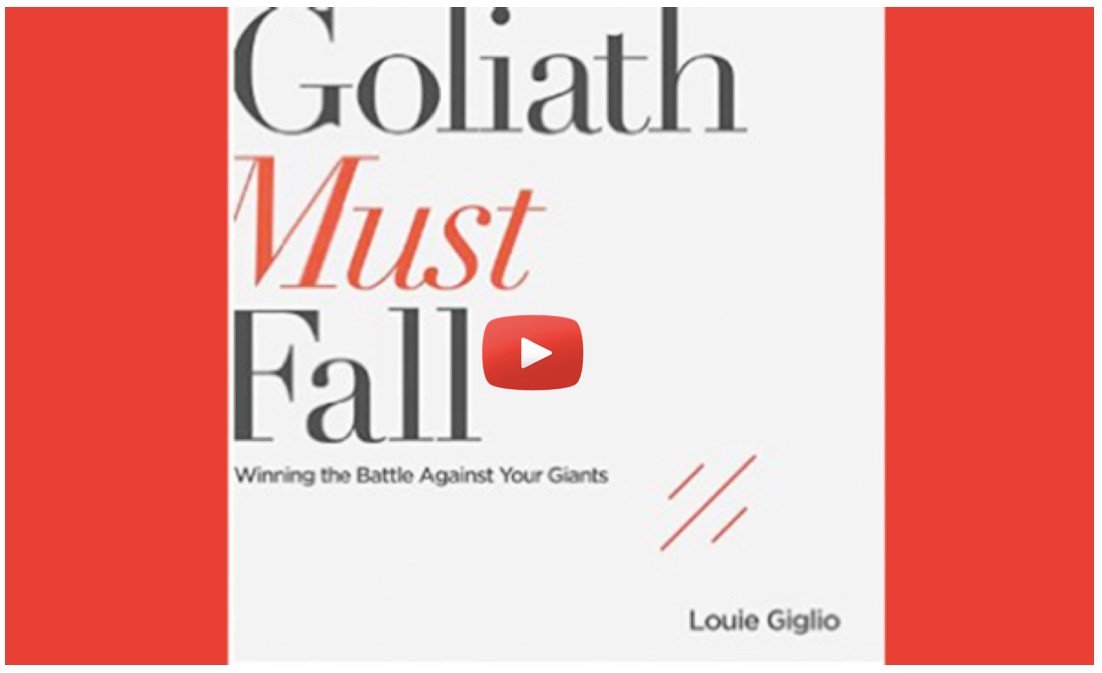 LOS ANGELES (July 20, 2017) — Anxiety. Apprehension. Anger. Fear. Rejection. Addictions — the list could go on and on. Like the shepherd boy David in the Bible, who faced the formidable foe Goliath, we all have our own private, personal giants that challenge God's place, purpose, and glory in our lives.
In a powerful new weekly series Goliath Must Fall, premiering Wednesday, July 26th, on faith-and-family television leader Trinity Broadcasting Network, pastor, speaker, and best-selling author Louie Giglio lays out the good news about the larger-than-life "Giant Slayer" in our corner, Jesus Christ, who has faced — and completely defeated — every adversary that will come against us.
Based on the best-selling book by the same title, Goliath Must Fall uses the classic biblical account of David facing the giant Goliath to powerfully demonstrate that the key to consistent victory over the giants we face is not a better, more accurate slingshot, but keeping our faith fixed on Jesus, who has already defeated every foe.
Giglio notes that for generations individuals have applied the story of David facing and killing the nine-foot Goliath "to a wide assortment of challenges and struggles that each of us face in our lives. And in every version of this story, we want to see ourselves as David."
The truth that God wants us to see, however, is far different. "The story of David is not a story about us," explains Giglio. "It's ultimately a story about Jesus, the One who has slayed not just one giant, but every giant. For all time, for all people, Jesus is the ultimate giant slayer."
He adds that "there's a remarkable freedom in realizing that Jesus has knocked down your giant — for your good, and for His glory. And when we begin to live in that freedom, not only will we see that Goliath could fall. We see something even more extraordinary: Goliath must fall!"
Don't miss Louie Giglio's powerful teaching series, Goliath Must Fall, premiering Wednesday, July 26th, at 11:30 a.m. Eastern / 8:30 a.m. Pacific — exclusively on TBN. Find out where TBN is airing near you with our channel finder, or watch TBN on our livestream HERE.
About the Trinity Broadcasting Network
Trinity Broadcasting Network is the world's largest and most watched faith-and-family broadcaster, reaching over 175 nations across the earth with inspirational and entertaining programming 24 hours a day in 14 languages and on 30 global networks. As the world's most influential non-profit religious broadcaster, TBN has led the way in expanding the impact of faith-based television across the earth through the creation of innovative content designed to reach every viewer demographic with the life-changing message of hope and grace. To find out more about the Trinity Broadcasting Family of Networks, visit us at tbn.org.
Media Contact
Colby May
E-Mail: cr@tbn.org
Tel: 972-313-9500