Hillsong United and the Story Behind the Song "Oceans," Thursday Sept. 28th on TBN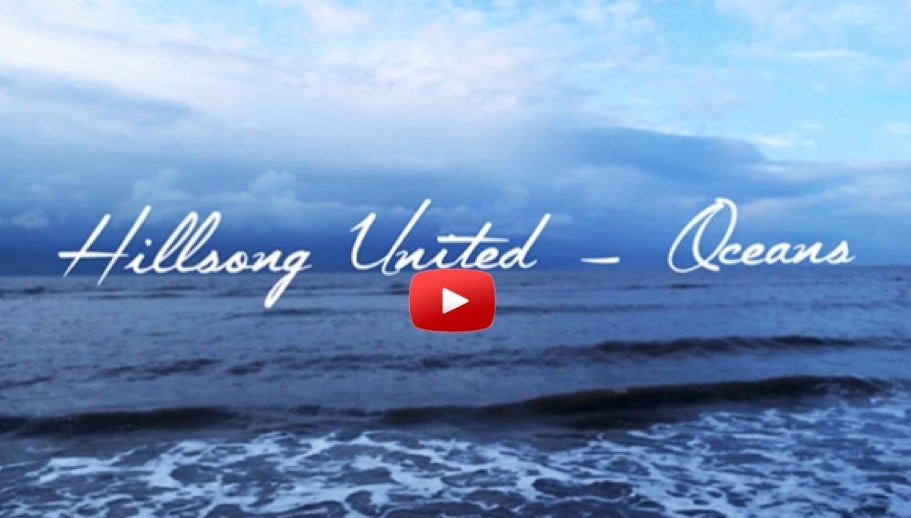 LOS ANGELES (September 27, 2017) — It's one of the most popular and beloved worship songs of all time, touching millions of listeners since its 2013 release and sung every week in thousands of churches across the earth.
On Thursday, September 28th, hosts Matt and Laurie Crouch welcome popular worship group Hillsong United to Trinity Broadcasting Network's ministry and talk show Praise to discuss the phenomenal impact of their Platinum-selling worship single "Oceans (Where Feet May Fail)" and to debut a new documentary short film about the song — Stepping Out: The Story of Oceans.
Based on the New Testament account of Jesus calling Peter to joining Him in walking on the Sea of Galilee, "Oceans" has resonated with individuals from every culture and all walks of life. Stepping Out: The Story of Oceans was filmed in Israel and features Joel Houston, one of the composers, Taya Smith, whose unmistakeable voice popularized the song, and other members of Hillsong United sharing how "Oceans" was written and recorded, and how it has personally impacted them. "It's really a song about stepping into the unknown," explained Joel Houston, "about faith and raw trust in God."
Matt Crouch noted that "sooner or later every one of us finds ourselves in the 'deep waters' of life that require total dependence upon God's mercy and grace. That's what has made this worship song so relatable to so many people. We're thrilled to have Joel Houston and the folks from Hillsong United with us to talk about this song's global impact."
Don't miss this special edition of Praise Thursday, September 28th, at 8 p.m. Eastern / 7 p.m. Central, as hosts Matt and Laurie Crouch welcome award-winning worship group Hillsong United and introduce the short film Stepping Out: The Story of Oceans — exclusively on TBN. Find out where TBN is airing near you with our channel finder, or watch TBN on our livestream HERE.
About the Trinity Broadcasting Network
Trinity Broadcasting Network is the world's largest and most watched faith-and-family broadcaster, reaching over 175 nations across the earth with inspirational and entertaining programming 24 hours a day in 14 languages and on 30 global networks. As the world's most influential non-profit religious broadcaster, TBN has led the way in expanding the impact of faith-based television across the earth through the creation of innovative content designed to reach every viewer demographic with the life-changing message of hope and grace. To find out more about the Trinity Broadcasting Family of Networks, visit us at tbn.org.
Media Contact
Colby May
E-Mail: cr@tbn.org
Tel: 972-313-9500