Mike Huckabee Talks About Why Israel Matters on TBN's "Praise" From Jerusalem Friday, August 10th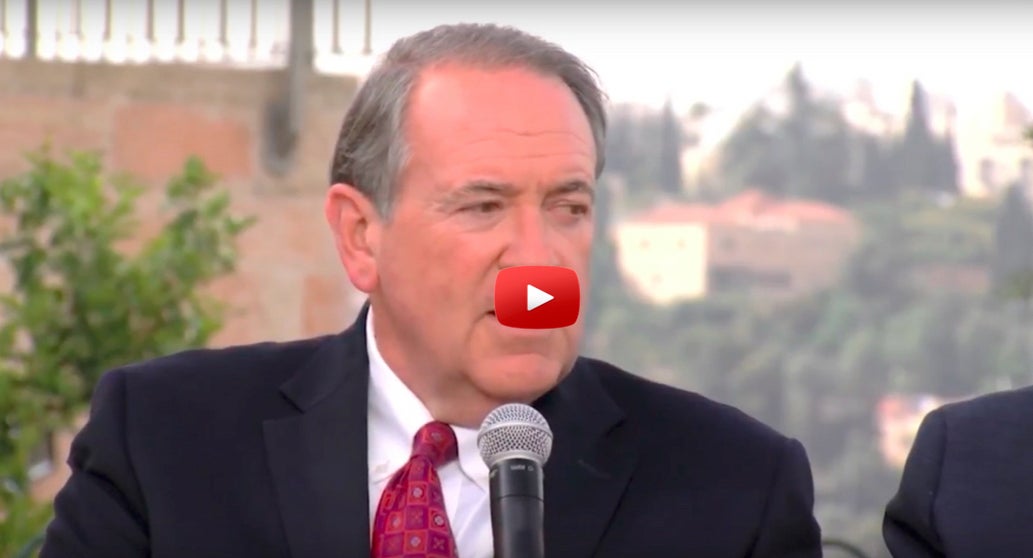 JERUSALEM (August 10, 2017) — Tonight, August 10th, former Arkansas Gov. Mike Huckabee joins a round table of experts on Trinity Broadcasting Network's flagship talk show Praise to address a topic that is important to millions of individuals around the world: Why Israel Matters.
"It's indisputable that this land is God's land, and it's His land because He chose it," said Huckabee, speaking from TBN's Jerusalem studio. "It's the one piece of real estate that He put His finger on and said, 'Mine.'" He added that when people ask why the tiny Middle Eastern nation is so important, he answers that "it's important because God made it important. It's not important because the United Nations has something to say. It's not important because certain people have fought over it. The importance of it comes from God's designation."
Joining Gov. Huckabee and TBN's Matt and Laurie Crouch for this special program from the heart of Israel are: Samuel Smadja, Israeli native, Messianic pastor, and noted Holy Land tour organizer; longtime friend of Israel Mike Hayes from Churches in Covenant International; and Christians United for Israel's Erick Stakelbeck, host of The Watchman With Erick Stakelbeck, airing exclusively on TBN.
Stakelbeck, an in-demand expert on the Middle East, pointed out that the Jewish state is the only example of a free democracy in the Middle East. "Whereas our brothers and sisters in Christ are being beheaded elsewhere in this region, they have freedom of worship right here in Israel, where the Christian population is actually growing." He added that the most important reason for individuals and nations to stand with Israel "is very simple: God says we should. There's no grey area there. God says in Genesis, 'I will bless those who bless you, and I will curse those who curse you.'"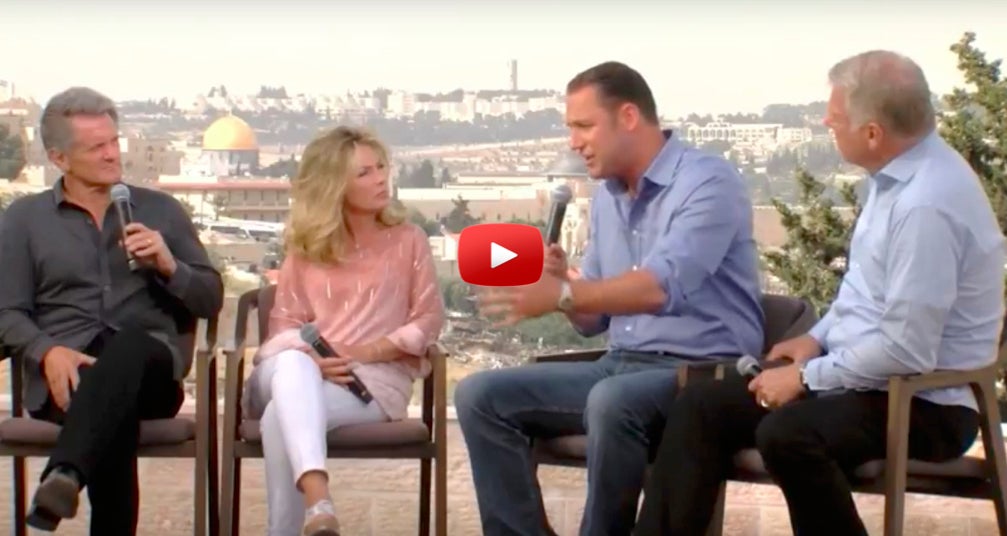 As an exciting extra, this Praise program, taped during TBN's Holy Land tour with Hillsong Worship, includes Gov. Huckabee's announcement that he will host an exclusive weekend talk show on TBN beginning this fall. "I'm truly amped about the fact that, starting some time this fall, there will be a 'Huckabee' show on Trinity Broadcasting Network," said the governor, adding that "it's going to be an exciting opportunity to tell great stories about America and about great people. It's going to be inspirational, informational, edifying, and uplifting — something you don't see on a lot of typical television shows anymore. It's a joy to be part of the TBN family, and I'm excited about it."
Don't miss this special TBN Praise tonight at 8 p.m. Eastern / 7 p.m. Central, exclusively on TBN. Find out where TBN is airing near you with our channel finder, or watch TBN on our livestream HERE.
About the Trinity Broadcasting Network
Trinity Broadcasting Network is the world's largest and most watched faith-and-family broadcaster, reaching over 175 nations across the earth with inspirational and entertaining programming 24 hours a day in 14 languages and on 30 global networks. As the world's most influential non-profit religious broadcaster, TBN has led the way in expanding the impact of faith-based television across the earth through the creation of innovative content designed to reach every viewer demographic with the life-changing message of hope and grace. To find out more about the Trinity Broadcasting Family of Networks, visit us at tbn.org.
Media Contact
Colby May
E-Mail: cr@tbn.org
Tel: 972-313-9500