TBN to Air Exciting Passion 2019 Conference From Atlanta, Dallas, Washington, DC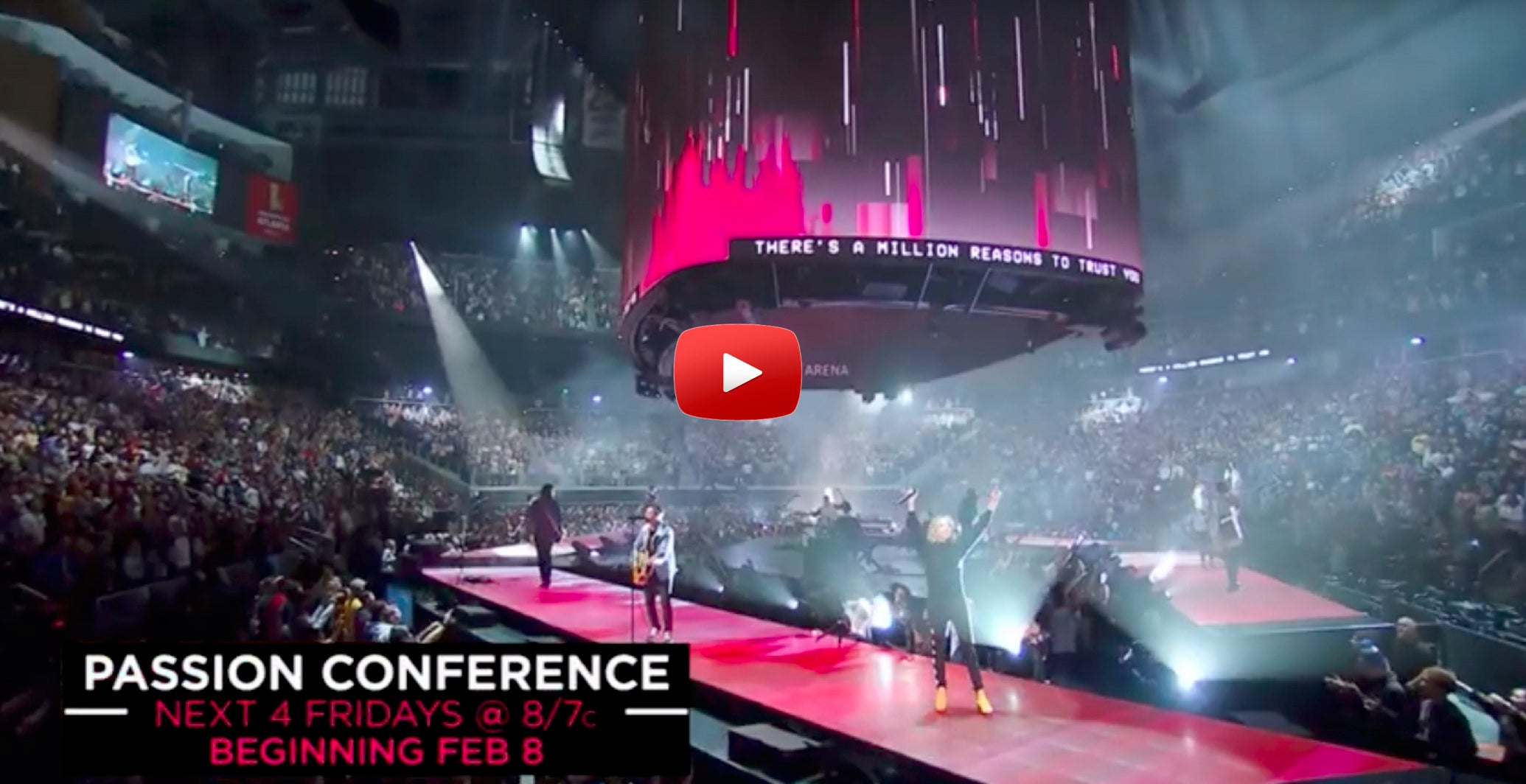 ATLANTA (February 7, 2019) — Over the next four Fridays beginning February 8, TBN, the world's most-watched faith-and-family television network, will air exclusive highlights from the 2019 Passion Conference, one of the nation's largest annual Christian youth gatherings, bringing together tens of thousands of college students and young people from across America to help them discover their passion and purpose in loving Jesus.
Atlanta pastor Louie Giglio kicked off the first Passion Conference over twenty years ago with a few thousand college students in Austin,Texas, and since then millions of young people have been filling stadiums and arenas across America for exciting worship, life-changing teaching, and unforgettable fellowship.
This year's Passion Conference in early January ran concurrently in packed-out arenas in Atlanta, Dallas, and Washington, DC, featuring cutting-edge worship and music from popular artists like Crowder, Sean Curran, and the Passion worship band, along with powerful messages from such speakers as Louie and Shelly Giglio, Christine Caine, and Matt Chandler.
Louie Giglio explained that from its founding the Passion Conference has been all about "calling students from campuses across the nation and around the world to live for what matters most. For us, what matters most is the name and renown of Jesus. We believe in this generation and are watching God use them to change the climate of faith around the globe."
TBN president Matt Crouch noted that while some recent studies have suggested young people are distancing themselves from faith in God, "the Passion Conference is proving that research wrong in a big way. Passion 2019 is tens of thousands of millennials raising their hands, worshiping God, eager to hear and embrace the message of hope and grace through Jesus. We're excited to bring this important event to our TBN viewers."
Join TBN each Friday, February 8 through March 1, at 8 p.m. Eastern / 7 p.m. Central, for exclusive coverage of the 2019 Passion Conference. Find out where TBN is airing near you with our channel finder, watch TBN on our livestream HERE, or download our all-new app to view TBN on your Apple or Android devices.